We install
and maintain commercial and industrial laundry solutions
Providing local service from design,
to installation, to ongoing service.

Exclusive Distributor for PRIMUS in Queensland
Our service works by listening to your needs and designing a solution to ensure it works for your staff, company, customers and your bottom line.
Our LaundryWise Six Step design process ensures we match your needs with the right machines and ongoing service.
On-time installation that meets the highest industry stands. We're on-hand always and can conduct onsite training to ensure everyone feels like an expert.
We fix 80% of our clients' machines on the first service call and within 24 hours – and that's a percentage we're constantly finding ways to increase.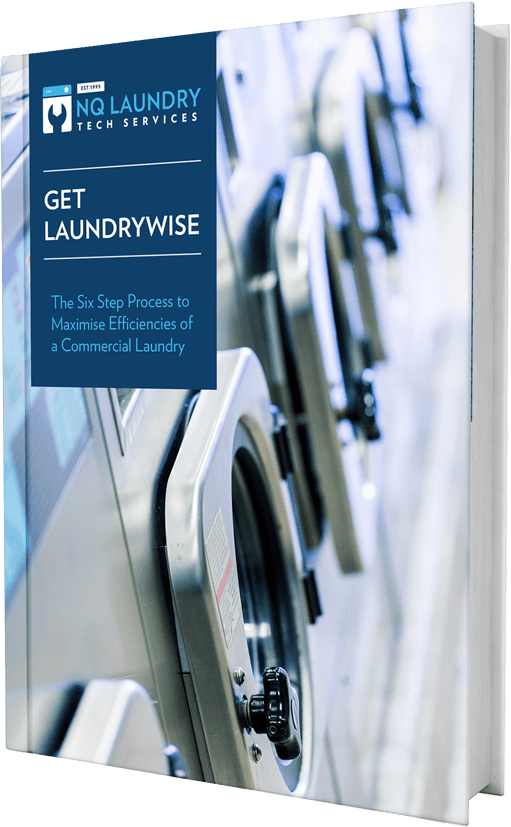 Our LaundryWise Six Step
Design Process explained
Getting you the right machines, every time!
Dear Business Owner,
Commercial laundry solutions don't have to be time-consuming, bottom-line breaking or require constant maintenance.
We're not trying to make commercial laundry solutions glamorous – they just don't need to be. But they CAN be attractive, easy-to-use, simple to maintain, and create efficiencies within your company – time, money and sanity.
You need a commercial laundry that works for your business goals and that's what we're here to achieve.
If you're a small business owner with a guest laundry, we can tailor a solution that focuses on customer experience and solutions that work for your budget (we've got 1000 machines in the wild currently). If you are needing a larger in-house laundry operation, we'll work on getting the best bang for your bottom line buck and a long term return on investment.
It's that easy when you stick to our ethos – go local and go with people who want to understand your business. That's how we've delivered impressive laundry solutions across our home state of Queensland for over 2 decades. We're here to meet your business objectives and we're just around the corner for all of your on-site needs.
So that's it. Transparent communication. Effective design. Long-term return on investment that meets what your business needs.
We have utilised the team at NQ Laundry for years for our Motel in the Torres Straits. As we are remote, finding tradespeople can be difficult, but we have never had a problem with NQ Laundry. They manage the servicing and repairs to our commercial washers and dryers and they have always delivered a high standard of work. We have found NQ Laundry to be friendly, reliable and efficient.
It has been great to find a business we can partner with to provide laundry services for the 230 students we have living at Cairns student Lodge. NQ Laundry Tech provided us with coin operated washing machines and dryers. This created an income for us in terms of the commission we make on the laundry services and meets the needs of the resident students without us needing to outlay a heap of capital to buy machines. It feels like we are in partnership with a family business.
Book Your Free LaundryWise Design Now
Talk with our LaundryWise Technician and make sure your laundry is planned right.